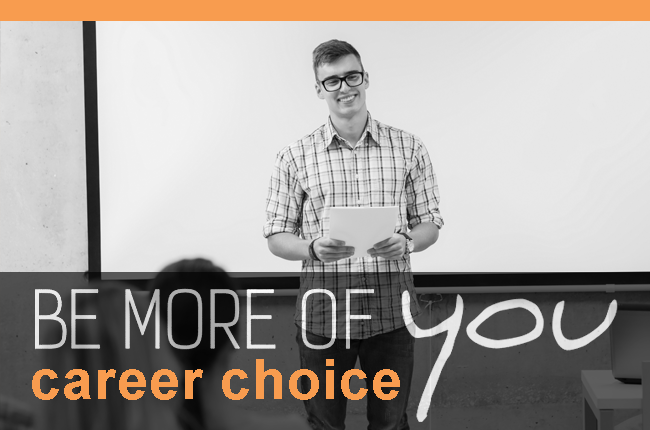 The first tentative steps on the career ladder can often feel daunting. Without a calling or a certain sense of direction, it is easy to feel overwhelmed and lost. There can be pressure or expectation to fit in to an established profession or to take a well known career path.
Our approach is not about finding the most appropriate box for you to fit in to on the career ladder, we begin by focusing on you.
Your sessions focus on developing a sense of direction based on what is important to you, what you strengths are and what gives you energy and a sense of meaning and purpose.
We begin from this basis. You will take the time to explore and connect with all these the things that matter to you. Then we look at the 'must haves' of a job for you. This enable you to becomes much clearer in deciding which roles suit you and which ones don't.
We'll use of a host of exercises including a personalised Strengths Profile, to start the conversation.
Together with your coach and tutor you will create a clearer sense of direction so that you can begin to take shape what you think is a successful future. We will work on
Your personal strengths
What gives you energy
Exploring meaning and purpose
What gives you fulfilment
Designing your perfect role from scratch
What a good week looks like
Career must haves and must nots
Dreaming big – what a successful career looks like 20 years from now