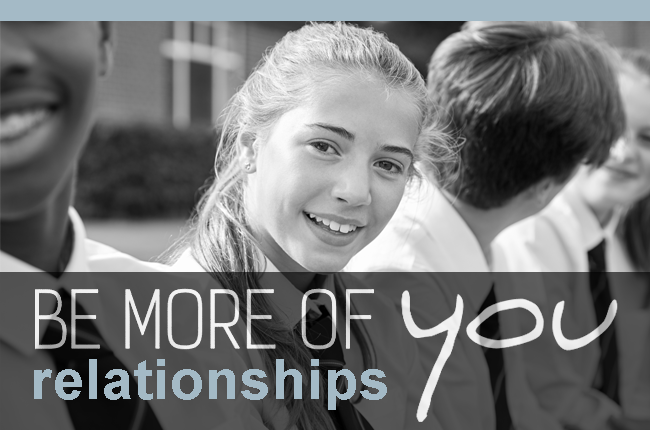 Life is about relationships.
Wherever we are, at home, at work and out with friends, we are constantly in relationships. It begins with the relationship with ourself. Understanding how we see and relate to ourselves, is fundamental to our confidence and our wellbeing.
How we relate with our colleagues, our family members, our friends, our teachers and acquaintances  has a tremendous impact on the quality and effectiveness of our lives.
Being better at being in relationships and being able to have and to hold strong and right relationships can transform how you relate to and engage with others. it has a direct impact on the quality of everyday life and welling.
How to establish and maintain positive relationships is the focus of this programme. We will use techniques and skills from the Centre For Right Relationships. Together we will explore aspects including
What is a relationship
7 elements of a positive relationship
What is takes to have a healthy and stable relationship
Using the power of curiosity
Asking powerful questions
Establishing the ground rules
Asking for what you need
Using powerful listening and empathy
Understanding perspectives
Designing the quality of relationship.
How to invest in, grow, change and enhance the relationships you already have.
So let's begin to design the relationships you want to have, take it from us it feels good.
Cost: £80 per hour